SEO and Internet Marketing in Boca Raton, Florida
We are American Creative, an established Boca Raton, FL search engine optimization and Internet marketing company that has a long history transforming business websites in South Florida. If you simply put up a website and hope for the best, it is highly unlikely that it will do you much good. Search engine optimization is required if you want your site to appear toward the top of Google searches that are relevant to the products or services that you offer. All major companies place an emphasis on SEO, even big corporations that spend millions of dollars on advertising through various different channels. If it is a must for them, it is certainly essential for your business.
Pay Per Click Management for Boca Raton, FL Websites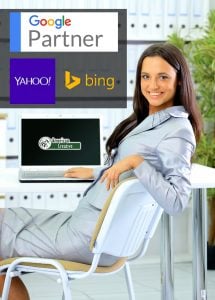 There are search engine optimization techniques that we implement that improve your website's placement organically, but this is only part of the Internet marketing equation. To get the most out of your site, you can add pay per click advertising purchases. This will ensure a very prominent placing in search engines and their partners, including Google, Yahoo, and Bing. You can also purchase pay per click advertising that will appear on social networks like Facebook and LinkedIn.
Advertisers bid for the search terms that they are targeting, so intelligent and informed PPC AdWords management is very important. You don't want to write a blank check to have your ad appear in sponsored results. The key is to identify niches that provide optimal value, and our Google AdWords management professionals are uniquely poised to do just that. We have been providing Internet marketing solutions for Boca Raton, Florida businesses since 2007, so we have the experience and expertise that it takes to elevate your website traffic to another level. More website visitors will equate to more sales, and that's what it's all about.
Contact American Creative Now!
We have found that our clients feel a renewed sense of enthusiasm about their websites when they discuss the Internet marketing possibilities with our experts. You just sit back and watch the numbers rise week by week as we do the work behind the scenes. If you would like to boost your bottom line, contact one of our Boca Raton, FL SEO consultants right now at (888) 226-7608.