Fully Produced Website Videos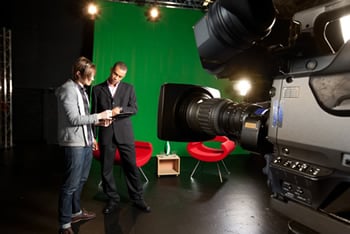 How well can you tell 'your story' in 30 or 60 seconds?  With web visitors moving quickly, your website needs a compelling presentation to get your message across.  Our fully produced website videos can help show and demonstrate your product, or tell your visitors what you do and why you're better than competition.
Write -> Draft -> Design -> Produce
Our team of producers will write you an effective script, draft your storyboard, design your video elements and produce a professional website video to help you do more business.
Impact Videos Offer:
Perfect message delivery 24x7x365
Enhanced transitions, moving backgrounds and video effects designed to keep the viewer's attention.
Custom graphics, photos and images helping the viewer retain more information.
Differentiate your website from your competitors.
Increase success rate with your call to action by 43%
Possible Applications:
Demonstrate how your product works
Explain the benefits of your program to prospects
Detail reasons your product or service is better than your competitors.
Give a compelling overview of the various services you offer