Web Design and Website Redesign for Palm Beach, Florida
If you are looking for a Palm Beach, Florida website design company that can provide you with a forceful online presence, look no further than American Creative. We are a local WordPress graphic web design company, and we understand the needs of businesses in our area. Our client list is long and impressive, and we would be more than glad to add you to it. Every business needs a quality website, but each industry is different. We have worked with virtually every type of business, including legal and medical practices, service providers, merchants, and Internet retailers that require e-commerce web development. Our Palm Beach, FL website design specialists draw from their vast wealth of experience to custom-craft solutions that are ideal for each respective graphic web design client that we serve.
Website Redesign for Palm Beach, FL Businesses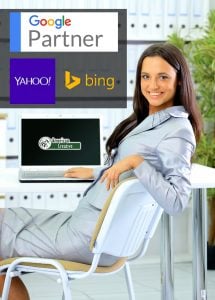 They say that change is the only constant, and this certainly enters the picture when it comes to web design. Web design styles that were in vogue five or 10 years ago simply don't catch the eye anymore. Plus, there is the mobile factor. Your website should look just as good on a smartphone as it does on a desktop monitor. Our Palm Beach, Florida web redesign specialists can evaluate your outdated site and recommend a more modern design that will get the attention of your visitors. Plus, our WordPress website redesign will be SEO friendly from the inside out, so the search engines will be drawn to it like a magnet. Speaking of WordPress, with this user-friendly content management system, you can add or update content on your own, even if you don't have any backend computer experience.
Palm Beach, Florida Website Designs That Drive Sales!
People can sometimes lose sight of the purpose that website design is supposed to serve. A web presence isn't just a business card that is passively dangling on the Internet. Unfortunately, some people look at it this way, and their clients look elsewhere. Your web design should attract customers, draw them in, and compel them to take action. When we design a WordPress website, we have these objectives firmly in mind. If you would like to obtain more detailed information about the Palm Beach, FL Web design and web redesign services that we offer, call us right now at (888) 226-7608.