WordPress Website Design for Boca Raton, Florida
As a Boca Raton, Florida business person, your web design is your identity on the Internet. Everyone knows that a well appointed, inviting brick-and-mortar location is going to attract more customers than a run-down building that is not being properly maintained. Plus, the location should be appropriately branded so that people know what they can get inside. This dynamic certainly applies to website design, and you really can't afford to send the wrong impressions to your potential customers.
American Creative has been providing e-commerce web development solutions and graphic web design services for Boca Raton, FL business for years. Our company was originally founded in 1997, and we have satisfied over 12,000 clients, so we are a proven commodity. If you engage us to handle your web design or website redesign project, you can be sure that you will get a quality website at an affordable price. Plus, after the website is up and running, we can provide ongoing maintenance and search engine optimization services if you want to drive increasing levels of traffic to the site.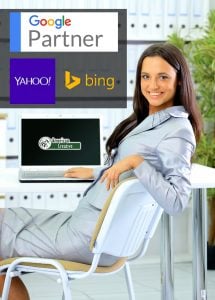 A content management system is a computer application that is the structure that a website is built on. We use the WordPress content management system, and we do this for a number of different reasons. First of all, WordPress has become the industry standard with regard to search engine recognition. Your Boca Raton, FL WordPress website will be noticed by Google, Yahoo, and the other search engines. Plus, these websites can be altered and customized in an efficient manner. This allows for ongoing changes if and when they are necessary. Thirdly, WordPress is designed to make it easy for inexperienced users to add content. As a result, if you are so inclined, you can adjust your own website content and add your own blog posts, and we can show you how.
Display a Powerful Web Presence!
The amazing thing about web design is the fact that you can shape the way potential clients look at your business in a very simple, cost-effective manner. They can be convinced to do business with you before they take their eyes off their computer monitors, tablets, or smartphones. If you're ready to get started, give us a call at (888) 226-7608 to speak with one of our Boca Raton, Florida web design consultants.