Web Design and Website Redesign for Fort Lauderdale, Florida
American Creative is one of the premier resources for graphic web design in Fort Lauderdale, FL. Our company is headquartered in this beautiful city, and we have a thorough understanding of the business landscape. We have been providing web design solutions for businesses in this area since 2007, and we have satisfied thousands of customers. The website design work that we do is custom crafted to suit the needs of each individual client. There is no one-size-fits-all, cookie-cutter website that is right for everyone. This is where our commitment to communication is extraordinarily valuable. When we work with a Fort Lauderdale, Florida website design or e-commerce web development customer, we provide truly personalized attention. Over the years that we have been in business, we have been able to establish an efficient process. If you team up with American Creative, your website vision will come to life, but we won't place extraordinary demands on your time. We make everything simple, but at the same time, we are deeply committed to 100 percent customer satisfaction.
WordPress Website Designs for Fort Lauderdale, FL Businesses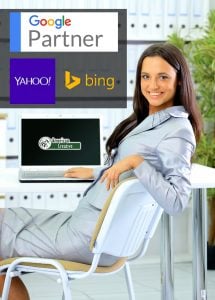 There are different content management systems that websites can be based on, and some are better than others. We have identified WordPress as the most effective CMS, and the website design work that we do is done in a WordPress environment. These websites are SEO friendly, so they are recognized by the search engines. This is a major advantage, plus they can be efficiently customized to suit your needs. Thirdly, even if you have no experience adding content to websites, we can teach you how to update your WordPress website. You don't have to, and we can do this for you, but the freedom is there. Plus, our WordPress website designs are completely mobile friendly, so customers can access your website from any type of device.
Contact American Creative!
If you are looking for a Fort Lauderdale, Florida web design company that will work with you to bring your creative vision for your web presence to life, you have identified the ideal resource. We can get to know you, gain an understanding of your objectives, and work with you to build a website that ideally projects your image as a business. You can reach one of our Ft. Lauderdale, FL website design consultants right now at (888) 226-7608.