WordPress Website Design and E-Commerce Web Development in South Florida
American Creative is a South Florida Web design resource that has satisfied over 12,000 customers since 1997. The name of our company is quite operative. If you are going to do effective graphic web design work, you have to be extraordinarily creative. This is the quality that we placed a premium on when we assembled our website design team. Our WordPress websites are state-of-the-art with regard to current coding best practices, but we combine technical expertise with aesthetic artistry. The final result is a website that will attract visitors, impress your prospects, and improve your bottom line.
WordPress Web Design for South Florida Businesses
Why do we use the WordPress content management system? One reason is the fact that there are countless web design options when WordPress is utilized. Plus, there is the matter of adaptability to mobile devices. Our WordPress website designs appear just as effectively on tablets and smartphones as they do on stationary computer monitors. The user-friendly nature of WordPress is another major positive. We provide ongoing maintenance and content updates for clients who are interested, but many people would like to have the ability to add their own content. For example, you may want to publish your own blog posts. WordPress makes it easy for people with no backend experience to add content, and we provide WordPress training to our website design and e-commerce development clients who are interested.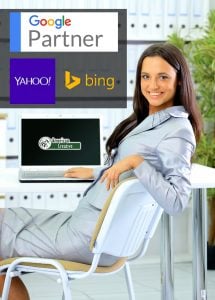 Is It Time for a Website Redesign?
Do you look at your website and the dismal traffic figures that go along with it and see an outdated, ineffective dinosaur? If you do, you're not alone. Our South Florida website redesign specialists can work wonders, and you will be amazed when you see the transformation if you engage us to complete a website redesign project for you.
Call American Creative Right Now!
If you're like many business decision-makers, you may be interested in connecting with a South Florida website design or website redesign company. We find that a lot of people take pause because of a misconception. They are under the impression that graphic web design work is exorbitantly expensive. In fact, if you choose to work with American Creative, you will be surprised by the affordability. If you would like to take the first step, call us toll-free at (888) 226-7608 to speak with one of our South Florida Web design consultants.