American Creative: Miami, Florida Web Design Experts
If you are a business person in Miami, FL website design should be a priority for you. When you think about it, there are countless companies out there that don't even have physical, brick-and-mortar presences. They do all of their business online. This is how powerful the Internet has become. When you are trying to build your business without a website, or if you have an outdated site that doesn't generate any traffic, action is required. Our company, American Creative, can work with you to create a graphic web design that projects your business to your potential customers in the best possible light. We have countless satisfied clients that are benefiting right now from our Miami, Florida website design expertise, and we would be more than glad to do the same for you.
Your Business Is Unique!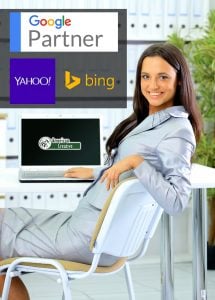 There are e-commerce web development and website design enterprises that take a cookie-cutter approach. They try to fit every type of business into a limited number of pre-made templates, so clients don't really have freedom of choice. In reality, the right website design will depend on a number of different factors. Your aesthetic preferences as a Miami, Florida web design customer will be important, and the nature of your business will also be quite relevant. American Creative takes all of these factors into account. We chose the name that we have for a reason. Our website design team is extraordinarily creative, and we are perfectionists. If you engage us to work on a web design or website redesign project, we can assure you that you will see the vision that you have for your online presence come to life on the Internet.
We should emphasize the importance of website redesign if you have a website that was created years ago. In the past, websites were not necessarily designed to display properly on smartphones and tablets. We use WordPress, which is a content management system. Our WordPress website redesign work is carefully calculated to display perfectly on any type of device. WordPress websites are also search engine friendly, and they are easy to update.
Speak With a Miami, FL Website Design Specialist
If you would like to discuss your needs with a member of our WordPress graphic web design team, you can reach us toll-free at (888) 226-7608.