First impressions matter. From first impressions in-person to first impressions online, you only have one chance to make a good first impression–so you better do it right!
If you're looking to make a good first impression online then you need a fantastic SEO optimized title tag to stand out from the crowd and make your website searchable.
What Are Title Tags?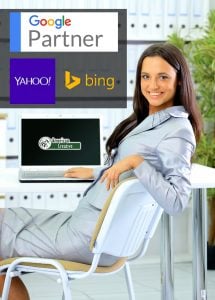 Title tags are an important HTML component that act as the title of your web page. Appearing on search engines, title tags help visitors (and search engines) understand what your web page is all about.
Why Do Title Tags Matter?
As an essential component to your search engine optimization strategy, title tags are often the first interaction that people have with your website and should include basic keywords that make it relevant to searchers. Once you have your keywords then you can get started on creating a compelling and enticing title tag for your site.
Tips For Writing Title Tags:
Writing title tags isn't a difficult task. Here are some guidelines to help you get through it:
Do your keyword research.
Use keywords to write a unique title tag.
Place keywords at the beginning of the title.
Make sure your title tags are unique.
Keep title tags under 75 characters.
At American Creative, we provide businesses large and small with a range of internet marketing services including search engine optimization (SEO) that helps your clients find you online. By increasing your listings on Google, Bing, Yahoo, and other popular search engines, we provide you with guaranteed results that will transform your business and grow your client base.
For over 20 years we've stayed current on the latest trends and technologies in internet marketing to offer you the 5-star service you deserve. To learn more about our search engine optimization services and other internet marketing strategies for your business, give us a call today at (888)-226-7608.